Crack the Code: Join Our Encryption Contest in Celebration of Global Encryption Day
In a world dominated by mobile interactions, safeguarding our privacy has never been more critical. That's why we're thrilled to invite you to try our encryption contest in celebration of Global Encryption Day on October 21, 2023. This annual day of action unites civil society organizations, businesses, technologists, and millions of internet users worldwide in a collective effort to promote, protect, and defend strong encryption.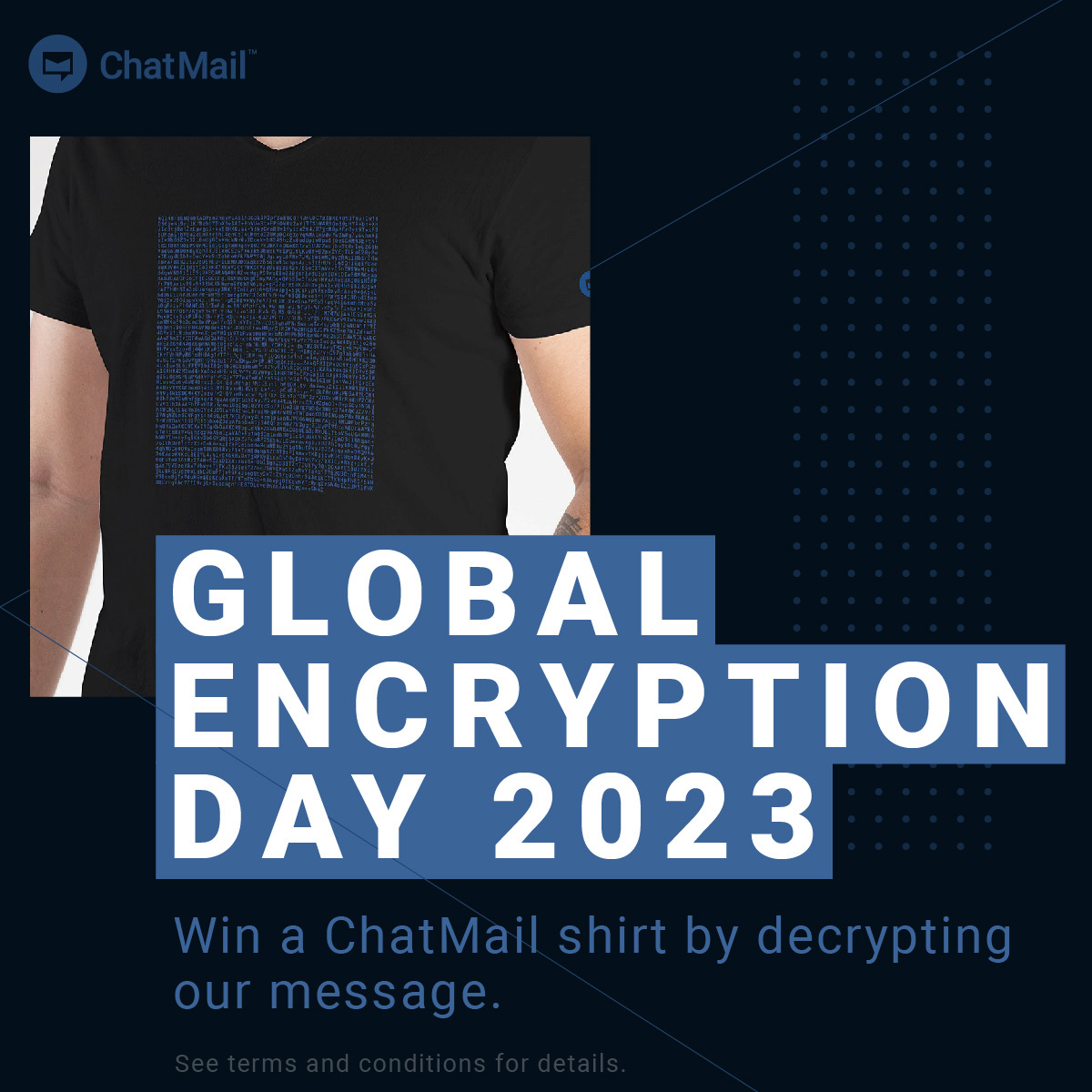 Decrypt the Message and Win
To celebrate Global Encryption Day, we invite you to participate in our decryption contest. Decrypt the message below and stand a chance to win an exclusive branded ChatMail t-shirt. While it's a modest gesture, our creative t-shirt symbolizes our heartfelt gratitude for standing with us in the battle for digital privacy.
To enter, decrypt this message:
87kIj4l2vUH60dQTKQj6ppZWPjPu2Hj/piWE6Z05P4eUo5S6LtqasOKbMFljy71aj8mzqZSaRU4xBW24rVWf5g==
Then post your answer on one of our official contest posts on Linkedin, Instagram or X.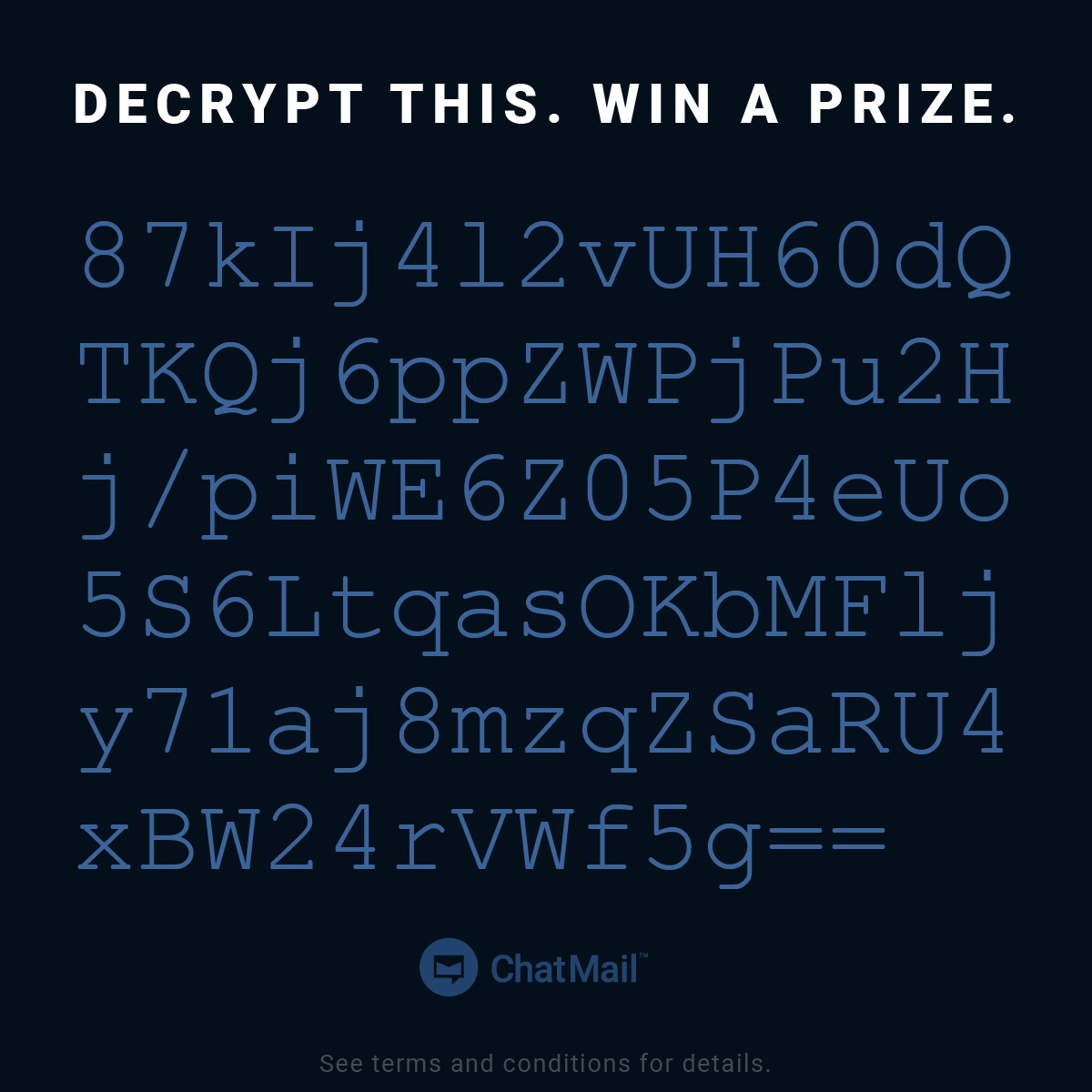 Terms & Conditions: The contest is administered by Myntex Inc., open to countries where encryption is supported. Contest begins October 21 at 12:05am and ends on October 22 at 12:01 a.m. Select shirt sizes available. Entries that contain false or incomplete information are void. The odds of winning depend on the number of correct decryption entries received. Winner must provide proof of decryption and shipping address. Winner notified within 2-business days of contest end date.
Strong encryption is the cornerstone of online security, shielding billions of individuals from cyber threats every day. It acts as a barrier against attempts to undermine our digital privacy. That's why popular platforms all promise "end-to-end encryption" to safeguard calls and messages. However, there isn't one single thing called "encryption" that offers the same level of security. Encryption is a highly complex subject, and non-specialists need to understand that encryption can be weak or strong.
Everyone says they're secure, but how do you know? Have they done anything to demonstrate the strength of their encryption? We have.
Say Goodbye to Digital Surveillance
As champions of encryption, we're committed to empowering individuals and businesses to take control of their digital lives. Our mobile endpoint solution, ChatMail on Renati stands at the forefront of mobile privacy protection, proven secure against data exfiltration. This means you have absolute control over your data, with no compromises on security or unauthorized access.
By eliminating access to third-party apps, browsers, and other potential vulnerabilities, our solution ensures that your mobile device and its contents remains impervious to malicious actors and exploits. It's seamless, confidential communication, free from reliance on Google Services.
ChatMail. Engineered for Security. Designed for Privacy.